Features
Well conceptualized down to the smallest detail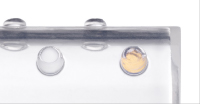 X-ray visibility plus transparency
Studs on the outer surface of the stents are filled with gold and barium sulphate. This combines a good positional assessment of the stent during imaging with an optimised endoscopic view of the tissue.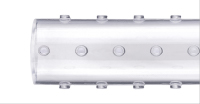 Anti-migration studs
The studs minimise the risk of migration by securing the stent between the cartilage rings of the tracheobronchial tree.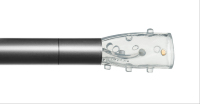 Easy placement
DUMON® stents can be easily loaded into the TONN™ NOVATECH® Stent Applicator. In this way they are prepared for release at their target by the rigid bronchoscope. Do you need any information about the instrumentation? Contact us!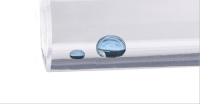 Anti-adherent surface
A special silicone-based surface treatment provides an anti-adherent surface that reduces any risk of obstruction.
Safe removal
DUMON® stents can be retrieved and removed using forceps during a rigid bronchoscopy.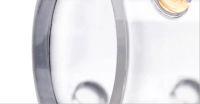 Bevelled ends
To facilitate the transport of secretions, the ends of the DUMON® stents are atraumatically bevelled.