Ultra-thin Stent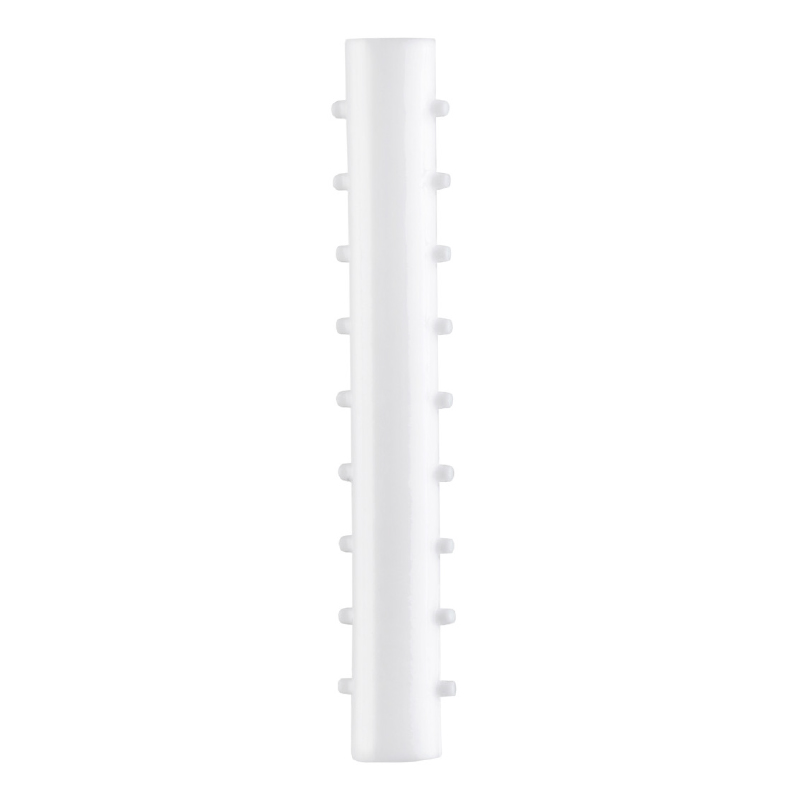 DUMON® BB
DUMON ® BB are completely radiopaque (white). Their wall thickness of just 0.5 mm makes them particularly suitable for small airways. Thin walls and only two rows of studs facilitate insertion through the vocal cords. Due to their small size, the studs of the DUMON® BB are not filled with gold and barium sulphate.
Wall thickness: 0.5 mm
Rows of studs: 2
only radiopaque
Please refer to this PDF for an overview of all available lengths and diameters.
Other sizes and types are available as custom made stents. See form "Request for Customization".